Yup
New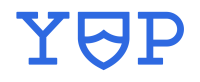 Math Learning Support System for grades K-12 providing secure, chat-based access to expert math tutors, 24/7. Curriculum spans from addition all the way to Calculus. 
Overview
Yup covers Integrated Math (Math 1, Math 2, Math 3) and all K-12 grade Common Core math. Yup can also be used for SAT and SAT II preparation. Secure 1:1 messaging acts as a private virtual classroom complete with a whiteboard which enables students and tutors to solve problems together.  The teaching framework is focused on empathy, pedagogy and precision driving long term understanding. 
Support Options
Districts
This list is compiled annually through our web surveys, internet research, and phone interviews with California school districts.
School Districts in California that use Yup*
Currently there is no data in the system