iLit (Savvas Learning)
New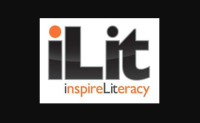 iLit is a literacy suite program for Intervention, English Language Development and Building Independent Readers in Grades 6 and up that can help kids gain two grade levels of reading in a single year. It connects to core ELA instruction and uses smart data to identify skill gaps and offer insights for every student. 
Overview
iLit allows students to self select their independent reading from a selection of 3000+ books. These texts include high interest texts and cool topics to connect to individual student interests. Digital interactivity also increases interest in students. A simple routine encourages students to read, write, think, speak and listen daily. Students will also engage in classroom conversation about anchor texts & they can work solo, in pairs/groups or as a class. 
Support Options
Districts
This list is compiled annually through our web surveys, internet research, and phone interviews with California school districts.
School Districts in California that use ILit*
Currently there is no data in the system