Jira
New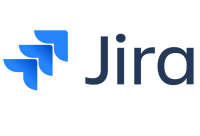 Jira connects people, activities and tools in a suite of agile work management solutions. This allows collaboration across all teams allowing people to come together and collaborate on projects. Several purpose-built products and deployment options are available for Software, IT, Business, Ops teams, and more. 
Overview
Plan, assign, track, report, and manage work and brings teams together for everything from agile software development and customer support to start-ups and enterprises. Work is able to move fluently and transparently across your organization with templates and solution crafted for every team and Jira with a common language. It can be used to manage any business project and connect product, program, and portfolio strategy to technical execution, at scale.


Districts
This list is compiled annually through our web surveys, internet research, and phone interviews with California school districts.
School Districts in California that use Jira*