Qualtrics
New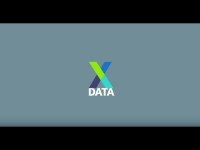 Qualtrics is the world's first Experience Management Platform. Qualtrics takes your operational data ( O data) and combines it with Experiential Data (X data). Doing this will inform you of why certain things happened in your business and the steps you can take next that will have the biggest impact on your business. 
Overview
All of your operational data (O data) and Experiential Data (X data) is kept on one single platform so you can create Customer Experience, Employee Experience, Brand Experience and Product Experience that deliver back to your business model. This is all powered by IQ which is a predictive intelligence engine that identifies the key drivers of experience in all categories so that you know where to focus investments. It also organized and analyzes tens of thousands of text responses in seconds so you can find insights that are hidden deep in your feedback. All of this is presented in a simple format that is easy to read and digest for anyone in your office. Solve customer and employee problems in real time with this data management tool. 
Districts
This list is compiled annually through our web surveys, internet research, and phone interviews with California school districts.
School Districts in California that use Qualtrics*
Currently there is no data in the system