Identity Automation
Overview
Designed for the unique needs of educators, RapidIdentity Education Editions provide sophisticated identity services for administrative staff, faculty, students, and others. Schools are under increasing pressure to provide online services for their entire communities, securely and privately. With solutions that specifically address the needs of
K-12
as well as
Higher Education
, RapidIdentity Education Editions can help your school district or university do it all.
Features
Single Sign-On
Boost productivity with single sign-on (SSO) access to every on-premises or cloud-based system. An easy-to-use online portal grants employees one-click access to any connected system.


Time-Based Access Expiration
Enforce security without being dependent on periodic or manual recertification campaigns. Access is granted for only as long as it's needed, and only renewed when necessary.


Multi-Factor Authentication
Enhance security with multi-factor authentication across all applications. Eliminate the hassle of having to maintain a separate and dedicated token system.


Comprehensive Identity Governance & Compliance
Grant your IT department and managers clear insight into which employees have what access, and ensure security through time-based certification, sponsorship, and re-attestation.


External User Support
Enjoy unparalleled support for external users — who don't exist in local directories or other systems of record — throughout the entire identity administration and governance lifecycles.


End-User Self-Service
Allow end-users to manage their own accounts and set and reset passwords according to unique organizational policies, without the need for IT help desk support.



Districts
This list is compiled annually through our web surveys, internet research, and phone interviews with California school districts.
School Districts in California that use Identity Automation*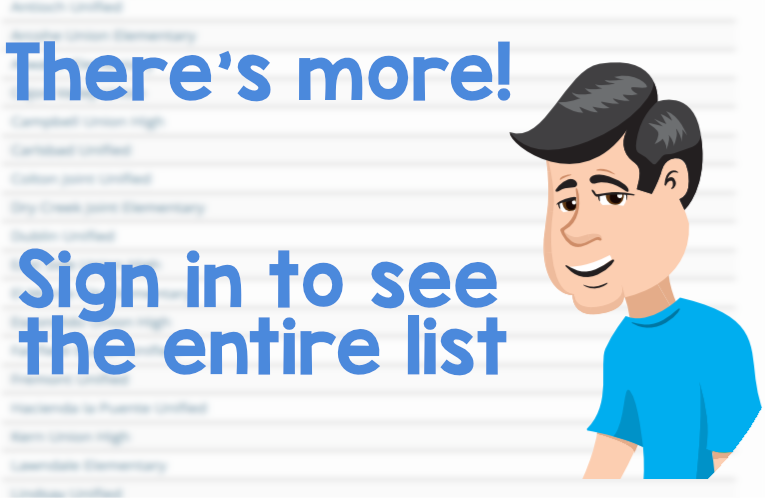 Company News
Company to Discuss East Side Union HSD's Journey to Automation and Demonstrate Single Sign-On Capabilities in SSO Shootout


HOUSTON, TX, November 4, 2016 –
Identity Automation
, provider of the most scalable, full-lifecycle identity and access management (IAM) software on the market, today announced its presence at
CETPA 2016
, taking place Nov. 8-11, 2016 in Sacramento, California. Identity Automation's Director of Sales for North America is teaming up with customer East Side Union High School District's (HSD) CTO and Systems and Programming Supervisor to
co-present
on East Side Union's journey to automating their identity and access management processes. In addition, Identity Automation will be participating in the Single Sign-On (SSO) Shootout.
In their presentation, East Side Union and Identity Automation will discuss how East Side Union HSD was able to build a digital infrastructure for more than 25,000 of their users in under a year, enabling the district to automatically create and update accounts and enable self-service password resets. East Side Union HSD will talk about the three steps to successfully selecting and implementing an identity management solution, as well as best practices and lessons learned from their implementation.


Happening on Friday, November 11th from 8:00am – 9:50am PT in room 308 at the Sacramento Convention Center, the Single Sign-On Shootout will demonstrate what industry leaders are offering districts to provide one username, one password per user, and single resources for curriculum. Identity Automation will give a ten-minute demonstration of how its SSO solution best secures, monitors, manages, and supports K-20 enterprise networks, by highlighting new age appropriate and multi-factor authentication methods, SSO deployment strategies, educational application integrations, and key solution differentiators.


Identity Automation will also be exhibiting its next-gen identity and access management software at booth #608 on Wednesday, November 9th from 5:00pm – 7:00pm PT and on Thursday, November 10th from 9:00am – 4:00pm PT.


Identity Automation & East Side Union HSD Presentation Details-At-A-Glance


WHO: Randy Phelps, Chief Technology Officer, East Side Union High School District; Robert Chen, Systems and Programming Supervisor, East Side Union HSD and Tim Till, Director of Sales for North America and Higher Education IAM Specialist, Identity Automation


WHAT: Access Granted: How East Side Union HSD Built a Digital Infrastructure for 25,000 Users in Under a Year


When East Side Union HSD developed its vision that "every student graduates prepared for college and career, empowered to thrive in a global society," it was clear technology would play a crucial role. Randy Phelps, CTO and Robert Chen, Systems & Programming Supervisor at East Side discuss how they partnered with Identity Automation to implement an identity and access management solution that enabled the district to go from 2,000 to 25,000 user accounts within a year and without staff increases.


WHERE: Room 304 at the Sacramento Convention Center located at 1400 J Street, Sacramento, CA 95814


About Identity Automation
Identity Automation is a leading provider of Identity and Access Management software. We help enterprise, education, and government customers streamline security, limiting risk from data and network breaches, improving organizational agility, and reducing IT costs. Our flagship product, RapidIdentity actively manages user access to on-premises and cloud-based systems, and puts control of crucial security-management and governance tools in the hands of those who can use it best — employees and managers. Intuitive, lightning-fast, rapid to deploy on premise or in the cloud, and easy to use, RapidIdentity is the right choice for organizations looking to streamline security in a dangerous world. Visit
http://www.identityautomation.com
for more information.