Monsido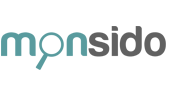 Overview
Monsido helps you get into ADA Compliance and optimize your web presence with time-saving tools like prioritized errors and automation. This helps you get straight to what matters most — a better visitor experience and more effective web governance. Monsido is proud to be extremely affordable and budget-friendly!


Features
QUALITY ASSURANCE
Ensure the quality of your website and avoid bad user experiences caused by broken links, misspellings, and inaccurate content.

WEB ACCESSIBILITY
Make sure your website is in compliance with Section 508 and WCAG 2.0 A, AA, and AAA guidelines so everyone has a good experience at your website

SEO AUDIT
Monsido helps you improve your search engine rankings by finding SEO errors and optimization opportunities on every page it scans.

PRIORITIZATION ASSISTANT
Monsido identifies the most critical errors on your site so you can save time by fixing the most important issues first.

UPTIME ANALYZER
Is your domain loading slowly or not responding? Monsido tracks this information and can even send you alerts for slow response or downtime.

CONTENT POLICIES
Does your domain have inaccurate content? Set policies and rules so all your content providers follow the same guidelines, and be alerted to outdated information immediately.

MANAGEMENT
Manage all of your websites with just one tool, and give your staff members access to all the domains or just the sections they are responsible for.

WEB ANALYTICS
Detailed analytics delivered in a way which is easy to understand and use. User settings mean you control who has access to analytics.
Districts
This list is compiled annually through our web surveys, internet research, and phone interviews with California school districts.
School Districts in California that use Monsido*